A secure remote device access and management service for your equipment and assets
Benefits of Remote Device Maintenance Access
Kalki.io Remote device maintenance access is a cloud service from Kalkitech that provides seamless, zero trust access to industrial and utility field devices and applications.
Centralized web-based management console equip administrator to easily monitor and configure access to a device or software service without changing infrastructure and avoid expensive appliances, ACLs, and firewall policies
Unlike traditional VPN-based technology, Kalki.io provides inside-out connectivity which does not expose public gateways and networks to be visible on the internet vulnerable to DDoS attack or malware attacks.
Zero trust access control for devices and applications does not expose the entire network to the user limiting the attack's potential blast radius and lateral attack vulnerability

Application – Kalki.io Device maintenance access provides zero trust remote configuration and management access for field devices and applications by securely extending the connectivity between the device programming port and engineering tool over a public/private network.

Edge / Proxy Software – Provides an outbound connection from the industrial or utility network with Kalki.io provides a secure TLS tunnel with resources in the field resources. Kalki.io Edge (KIOE) supporting commonly used utility and industry protocols like Modbus, IEC-60870, DNP3.0, etc also can be used as a proxy for secure connecting. KIOE runs in any standard Linux OS based hardware/Virtual Machines/Containers. Validated in many commercial off the shelf hardware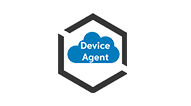 Kalki.io Device Agent – is a software stack that provides zero trust access to a field device for secure role-based access control to the devices which it gets implemented on or to other resources or applications in the private network.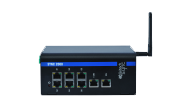 SYNC Gateways / OEM Modules – SYNC Gateways are ruggedized hardware that can be deployed on substations or industries that have inbuild support for zero-trust access service for field devices and applications installed in substations or power utility's T&D network.
Looking for a VPN free, zero trusts, and protocol-agnostic remote access and maintenance solution. See how Kalki.io remote device maintenance access service helps industries and utilities to securely monitor and access field resources -devices and applications.
Kalki.io Remote Device Maintenance Access
Kalki secure remote device maintenance access solution is a secure, cloud-based zero trust service that allows you to establish communications with your devices, assets or applications from anywhere in the world.