Advanced Metering & B2B Billing solution for Smart-city
Energy, Water, Gas, Wastewater and BTU Meters
Benefits of Smart City metering solution
webdemo.kalki.io Smart City Solution offers meter data acquisition and connectivity to B2B billing service for energy, water, BTU and waste-water meters
Scalable & secure data acquisition & B2B billing service for smart city metering infrastructure
Built-in support for DLMS/COSEM, Mbus, Modbus  and also various other metering protocol
REST API's for integration with an external system such as meter data management applications

Application – Meter Data Head End on Cloud for reading meter data such as load profile / billing / or event data. Also can support smart metering functions such as remote time synchronization, firmware update, connect / disconnect, load limiting etc. Metering headend available in kalki.io is proven interfaces with various brands of meters available in the market.

Edge Gateway Software – Supports commonly used metering protocols like Modbus, DLMS-COSEM, DNP3.0, Mbus etc used where meter data need to be collected at the field concentrate it and send to the headend server. Built-in connectivity with kalki.io. Deployable on any standard Linux hardware platform.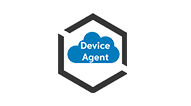 kalki.io Device Agent – Is available as application stack or specification which can be implemented on the meters, or communication interface cards which helps to create a secure connectivity from field to the central kalki.io platform. This can be used if meters, interface card which need to connect to kalki.io over any WAN network.

Eltrix -B2B Billing system – is a comprehensive b2b billing platform that has a proven track record of working on large power and water system. B2B billing model available in Eltrix calculates various components of the charges according to the applicable tariff rules specified in the Master Utilities Concession Agreement. The settlement System module in eltrix generates the monthly invoices based on the Master Utilities Concession Agreement.
Looking for multi metering system suitable for smart city applications for centralized B2B billing and ICT integration
Smart City Metering & B2B Billing System
kalki.io metering and B2B billing system is a cloud-based meter data acquisition software and B2B billing service for smart-city applications supporting all advanced smart metering functions.