Remote monitoring, management, and control for
Commercial and Industrial (C&I) DER Plants
Benefits of DER Management Headend
Monitoring & control of solar
plants with inverters having IEEE2030.5, Modbus, DNP3.0, IEC104, sunspec connectivity
Secure role-based remote access for the inverters, IEDs, meters, and other assets in DER plants
User-friendly and customizable dashboards, report & alerts
RESTful APIs for building add-on forecasting and analytics applications

Application – kalki.io DER Head end provides remote monitoring and management of DER generation plants and its associated components by securely connecting with inverters, weather stations, irradiance sensors, revenue meters, and batteries as required for the deployment. DER Head end can also be used to deploy applications for predictive maintenance, degradation monitoring, inventory management, and generation forecasting which would help to optimize the ROI.

Edge Gateway Software – Kalki.io Edge (KIOE) earlier known as SyncConnect edge gateway software has ready-made templates to connect with common inverters available in the market and also support standard protocols such as IEEE2030.5, SunSpec Modbus, IEC61850-90-7 which helps the user to integrate inverters, string combiners, weather sensors from different vendors seamlessly. It also supports commonly used utility protocols like IEC 60870, DNP3.0, DLMS-COSEM to connect with the grid operators. KIOE enables secure connectivity with each device remotely for configuration and maintenance purposes. KIOE runs in any standard Linux OS based hardware/ Virtual Machines/ Containers.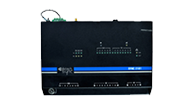 SYNC 2100 Series – SYNC 2100 series are IEC 61850-3 rugged and compact RTUs having inbuild communication adaptors to connect with various inverters and sensors through build-in IO's. Advanced IEC61131-3 based PLC programming support and cloud connectivity using inbuild cellular modems (region-specific) or external modems make it suitable for edge applications in DER power generation/storage.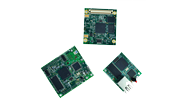 SYNC 200 Series – SYNC 200 option would be suitable for device or equipment manufacture who want to add build-in features for standard protocol connectivity or edge computing capability within the inverters. It's a series is a system on modules (SOM) which can be directly plugged inside inverters or string combiners in the field and enable it to communicate on standard protocols like IEEE2030.5, Sunspec Modbus, IEC61850, IEEE15815.
Looking for a cloud-based DER plant monitoring (solar PV/wind farm) solution? See how kalki.io cloud-based data application helps industries, utilities, and enterprises to securely monitor and access DER plants, inverters, and other assets.
Kalki IoT Solar PV Monitoring System
kalki.io DER Headend is a cloud-based Solar PV, windfarm monitoring system that enables the remote monitoring and management of DER plants.