Cloud based meter data acquisition service for Industrial, Residential and Commercial establishments
Benefits of Metering Headend
Metering Headend offers cloud-based meter data acquisition service for different types of energy meters including smart meters
Data acquisition service for scalable and secure meter reading infrastructure
Built-in support for DLMS/COSEM and also various industry standard metering protocols
REST API's for integration with billing, energy data and meter data management applications

Application – Meter Data Head End on Cloud for reading instantaneous / load profile/billing profile/event profile data. Perform remote time synchronization, firmware update, connect/disconnect, load limit functions. Support basic Validation, Estimation and Editing (VEE) and simple REST APIs for integrating with third-party applications. Meter Data App is validated with various brands of meters available in the market.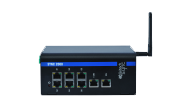 SYNC Substation Gateway/Modem Hardware – SYNC hardwares are substation ruggedized gateways for acquiring data from meters installed in substations or power system utility's T&D network. Sync hardware boxes come pre-installed with Kalki.io Edge (KIOE) software and also available on lease for qualified customers.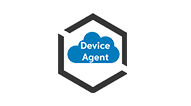 kalki.io Device Agent – Provides a standard methodology for establishing a secure connectivity from resource constrained devices like modems or communication modules of meters to kalki.io

Edge Gateway Software – Kalki.io Edge software gateway supports all commonly used metering protocols such as Modbus, DLMS-COSEM, DNP3.0 etc. Built-in connectivity with kalki.io. Runs in any standard Linux OS based hardware. Validated in many commercial off the shelf edge gateway hardwares
Looking for a cloud or on-premise meter reading software whether it's just for energy billing and for advanced smart metering function, kalki.io metering headend can help to do it easily. See how kalki.io help companies just like yours to achieve this.
Frequently Asked Questions
Kalki Meter Data Acquisition System
kalki.io Metering Headend is a cloud-based meter data acquisition software as service packaged for Industrial, Residential and Commercial establishments supporting all advanced smart metering functions.